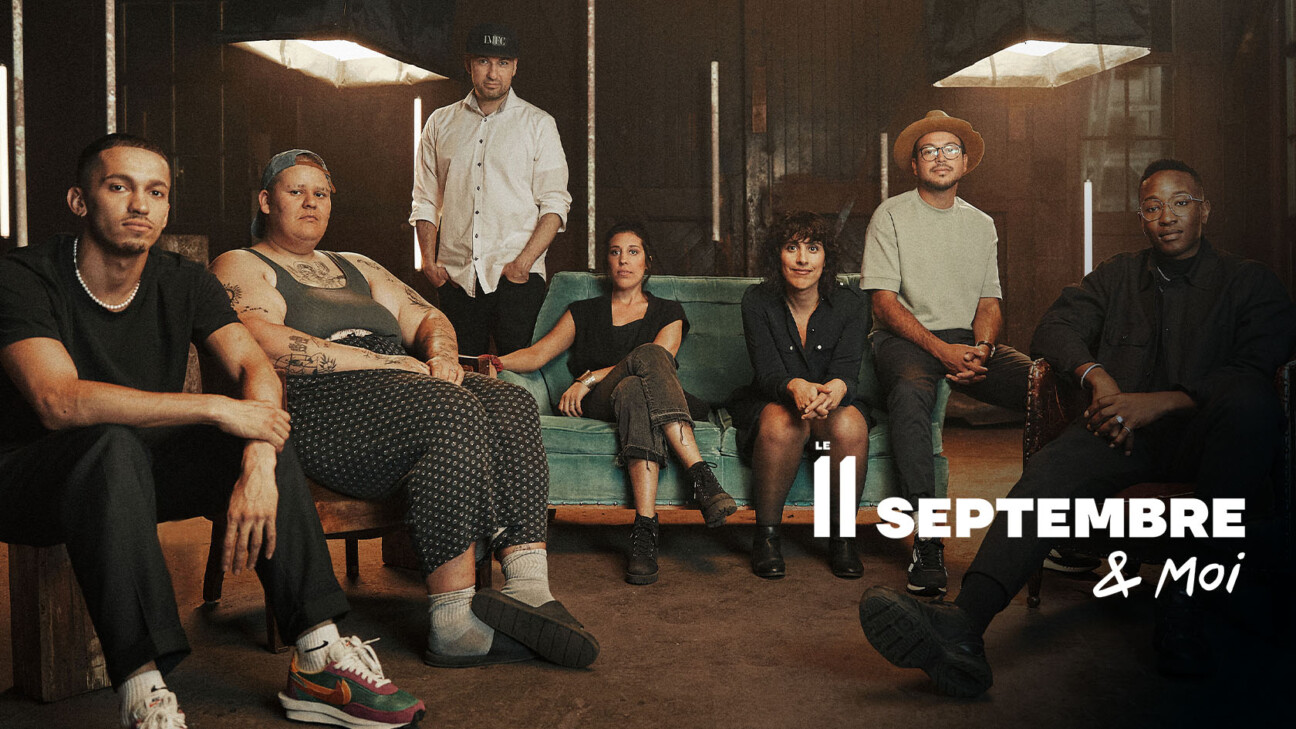 New
Le 11 septembre et moi
The impact of 9/11 on young Quebecers of Arab origin.
Le 11 septembre et moi features interviews with Safia Nolin, Ines and Elkahna Talbi, Mehdi Bousaidan and Rahmane Belkebiche (Révolution), well-known and popular artists, to get a clearer understanding of the impact of September 11, 2001 on an entire generation of children of Arab origin in Quebec.
In the studio, discussions, documentary segments and live performances relating to the topic are combined. A unique concept, a documentary and variety show hybrid, complete with intimacies, thoughts, laughs and emotion.                                
 Six (6) episodes of 8 minutes each.
Media Audience Profile
Adults
Millenials
Environment
Culture and Society
Event
Schedule
September 11, 2021
Produced by
Picbois Productions