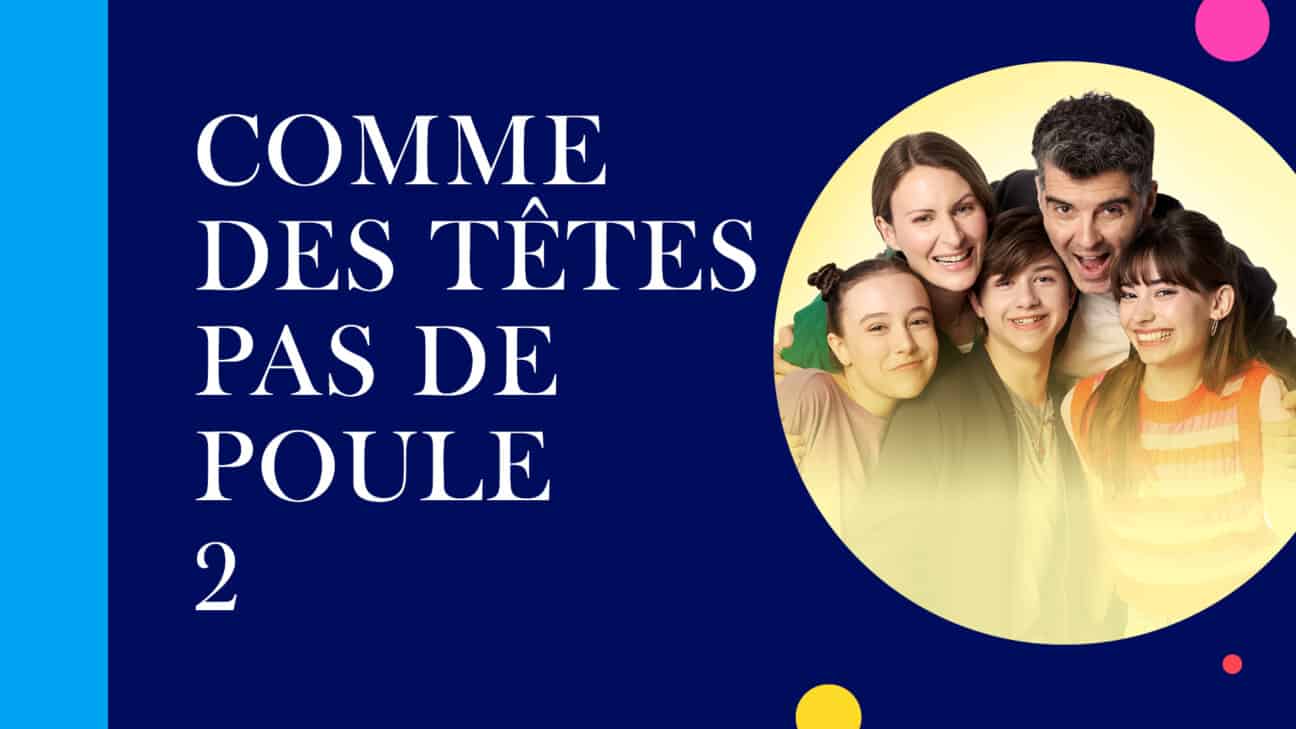 Comme des têtes pas de poule
At the Babin-Bibeau family, everything that can happen, will!
2nd edition
It's not that the Babin-Bibeaus are particularly unlucky, but they have a knack for making a normal day as surprising as an F-18 landing unannounced in the living room. The action focuses on the laughs, dramas and insights of a family headed by laid-back musician dad, construction-chick-wannabe mom, and their three kids: Victoria, the outgoing teen drama queen for whom popularity is everything; her younger brother Félix, a shy genius; and their sister, big-hearted and impulsive Flavie.
Media Audience Profile
Families with Children
Environment
Family and Youth
Schedule
Monday to Thursday, 6:30pm
Air dates
NNouvelle saisonStrating September 2023