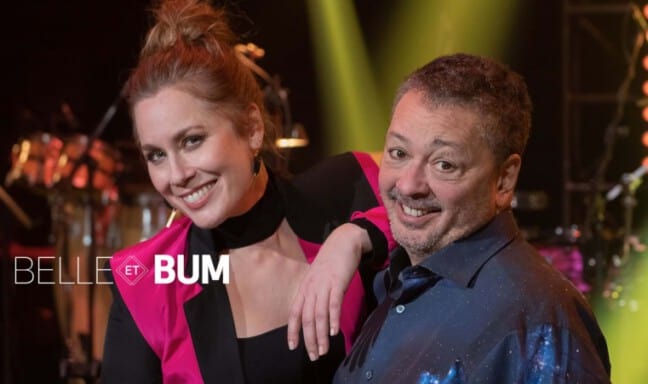 Belle et Bum
The vibrancy of Quebec culture through music diversity.
Belle et Bum is a flagship musical show hosted by Mélissa Lavergne and Normand Brathwaite.
Unique of its kind, Belle et Bum is the only variety show on the Quebec television scene where all musical styles collide and where emerging artists rub shoulders with big-name performers.
After nearly 20 years airing on Télé-Québec, Belle et Bum is still as relevant as ever!
Environment
Culture and Society
Air dates
NNouvelle saison Starting September 10, 2022
Hosted by
Mélissa Lavergne
Normand Brathwaite
Watch