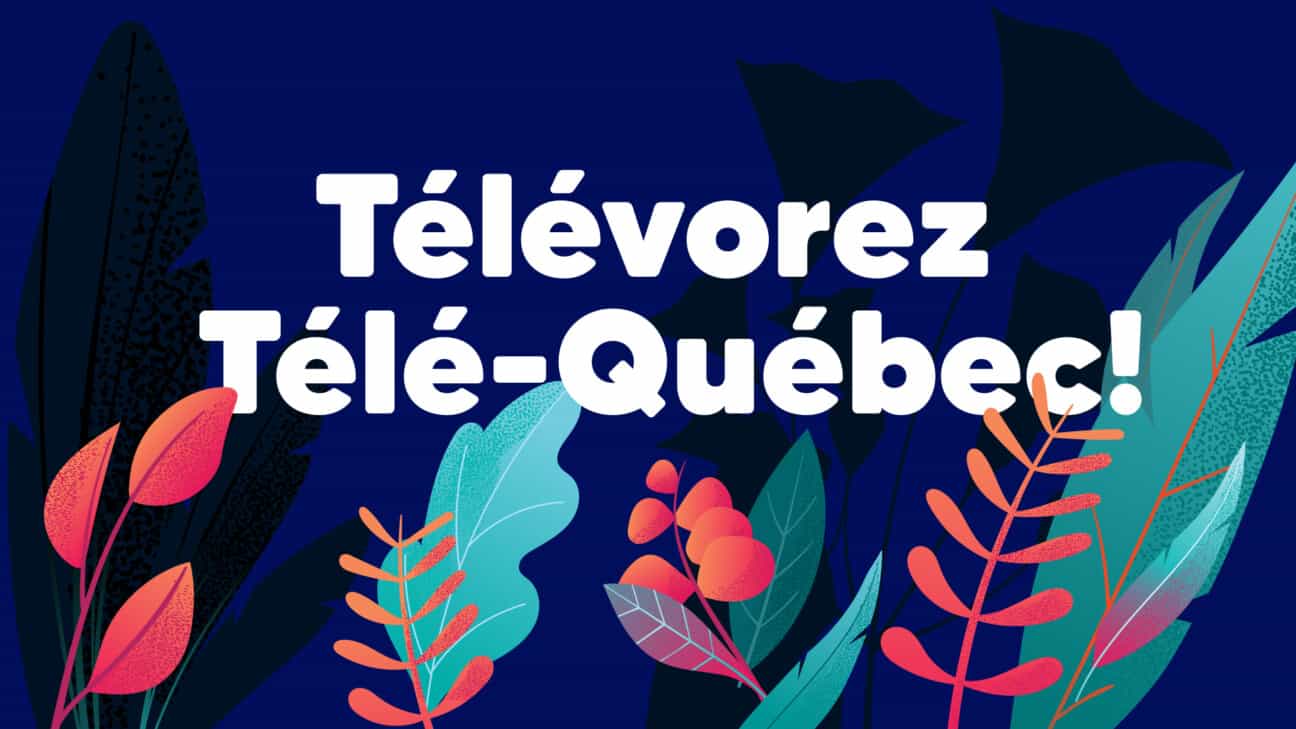 Modern content you can't find anywhere else!
With 83%* of its content produced locally, Télé-Québec continues to innovate with engaging formats and a variety of informative series that are distinctive in the marketplace.
Télé-Québec introduced the observation series format with the impactful De garde 24/7, which returns this fall with touching stories of humanity. Viewers won't want to miss it.
In the same genre, but in a completely different environment, the new observation series La Une takes us into the heart of an investigative journalist's work.
Hosted by Katia Gagnon, journalist and head of the Investigations division of the daily newspaper La Presse, the series will follow journalists who put their heart and soul into their quest for truth and justice, and will immerse us in the stress, emotion and pressure that each investigation generates. Several journalists will be involved, including Tristan Péloquin, Gabrielle Duchaine, Vincent Larouche and Caroline Touzin, to name just those.
Nos années '20, a new public affairs magazine hosted by Patrick Lagacé, is intended as a guide to navigating the next decade by playing with perspectives and observing issues from new angles. Produced by Marie-France Bazzo, the show's lively discussions will examine new ways of thinking, and new tools and paths for a future without illusions.
The documentary magazine L'avenir nous appartient returns in the winter of 2022. Monic Néron and Émilie Perreault will take over the helm of this new format of solutions journalism.
In another vein, Dans les médias, a must-see for people in the media industry, is back with debates on trends in news coverage with Marie-Louise Arsenault and her collaborators.
From Monday to Thursday in the 7:30 p.m. time slot, the popular magazines Ça vaut le coût, Moi j'mange, Format Familial and L'Indice McSween return for the pleasure of keeping viewers well informed.
Télé-Québec continues to stand out with current documentary series in unique and innovative styles, much to the delight of audiences, especially those with higher incomes.
In the family segment, it's all happening on Télé-Québec!
Stéphane Bellavance and his colleague Martin Carli will be back for the 12th season of Génial!, the science quiz for the whole family. Audiences find it fascinating to discover the science behind unexpected phenomena.
For the youngest, Cochon dingue is back, with the four friends who work to feed the Wikidingue website, which covers a slew of subjects.
The youth fiction Les Mutants returns for a second season in the fall. The series, for kids aged 8 to 10 and their families, features tales that can help them cope with the anxiety that is so pervasive in society today.
Télé-Québec's youth programming, with the legendary Passe-Partout, continues to have its impact on generations of youngsters in the discovery of the imagination.
In December, Ciné-Cadeau will back to delight young and old alike. And let's not forget Sarah-Jeanne Labrosse and Pierre-Luc Funk who, for a fifth year, will be spotlighting inspiring actions that motivate young people during the Mammouth gala event.
From family to table
The Cuisinez! culinary web platform will be revamped in 2021. From now until the reveal, you'll find recipes from our flagship shows, including Curieux Bégin, Un chef à la cabane, di Stasio, Parents pressés cuisine futée, Monsieur cocktails and many more.
Buvons, a new and refreshing observation series, will bring to life, over the course of four seasons, the quest of Quebec winemakers to cultivate perfect grapes, create sublime wines and win the hearts of oenophiles.
Through encounters in five Quebec vineyards, various viticultural themes will be addressed: nordicity, permaculture, biology, wine chemistry, agronomy, rurality and more.
For its third season, Stéphane Bellavance hosts Moi j'mange, a culinary magazine that combines conviviality, variety, simplicity and eco-responsibility, and where plants and local products have pride of place. Seeking food autonomy, consuming less and better, and buying local are all part of the program.
Still in the kitchen, Christian Bégin continues to share his passion for cooking with guests, around his island. Curieux Bégin is back for its 14th season of a show that is very good at raising everyone's spirits!
Culture in entertainment mode
The cultural magazine Cette année là, with Marc Labrèche, continues its journey through time by revisiting the events of a significant year in history. An evening of hilarious entertainment with contributors Simon Boulerice, Émilie Perreault and Fred Savard.
Lively evening viewing continues with Belle et Bum, where Normand Brathwaite introduces a variety of musical worlds, and Y'a du monde à messe, a divine entertainment hosted by Christian Bégin.
Festive soirées are also lined up to celebrate the holiday season on Belle et Bum and Y'a du monde à messe.
With 76%* of viewers tuning in live, the new season of Télé-Québec will continue to attract high-quality audiences, across platforms and always completely free. With a light ad-clutter rate, Télé-Québec offers premium content ready to propel your advertising campaigns.
For all details, see the Télé-Québec fall program schedule by clicking here!
Source: Numeris, French Quebec, 2020 (January 1st to December 31) Mo-Su 7 p.m. – 10 p.m.