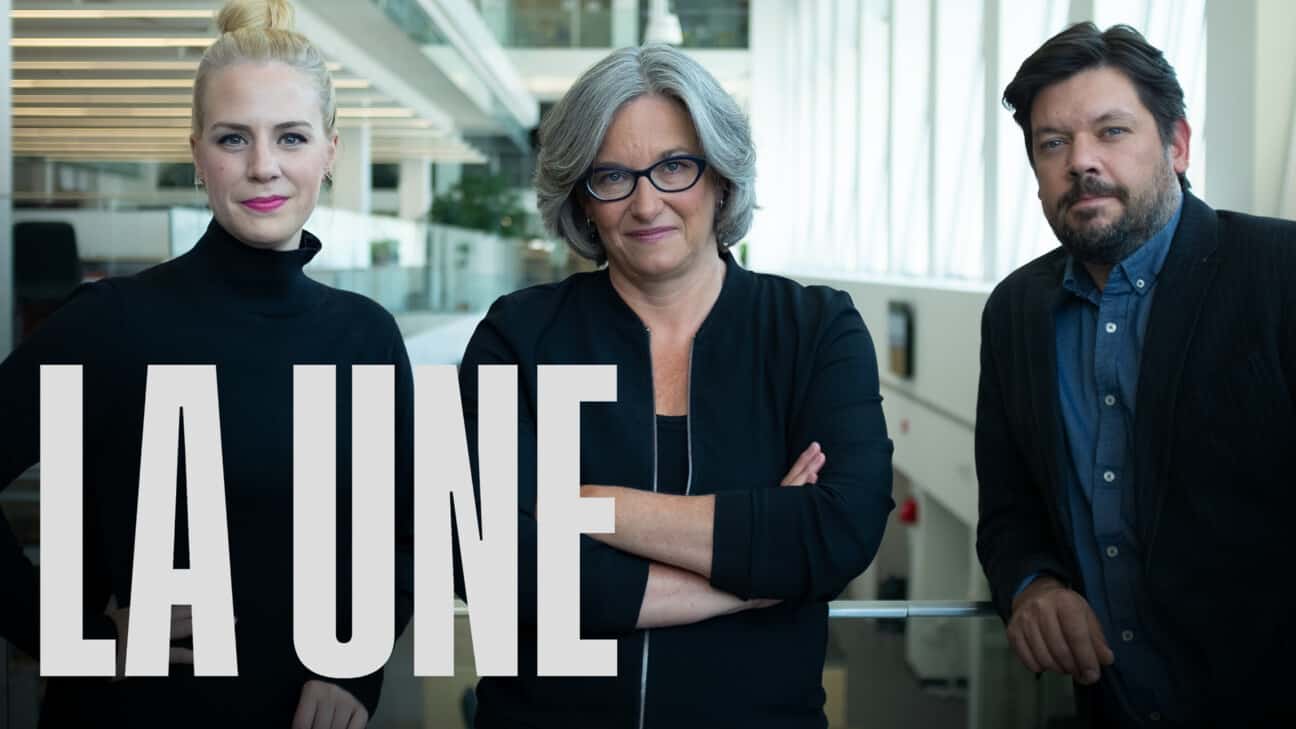 La Une
Adding soul to the news.
With La Une, Télé-Québec presents the second season of the observation series that takes us into the world of journalism. In it, we will observe as journalists put body and soul into their quest for truth and justice. Viewers will share the stress, emotion and pressure that accompanies each investigation.
This intense, compelling and intimate series takes us behind the scenes of journalism at a time when this pillar of democracy is threatened by public skepticism and the challenges of digital media.
Participants the camera will follow include Katia Gagnon, journalist and head of the Investigations division of La Presse, Tristan Péloquin, Caroline Touzin, Gabrielle Duchaine, Vincent Larouche and more.
Audience
Adults
Millenials
Environment
Culture and Society
Docu-reality & Documentaries
Air dates
NNouvelle saison Winter 2023