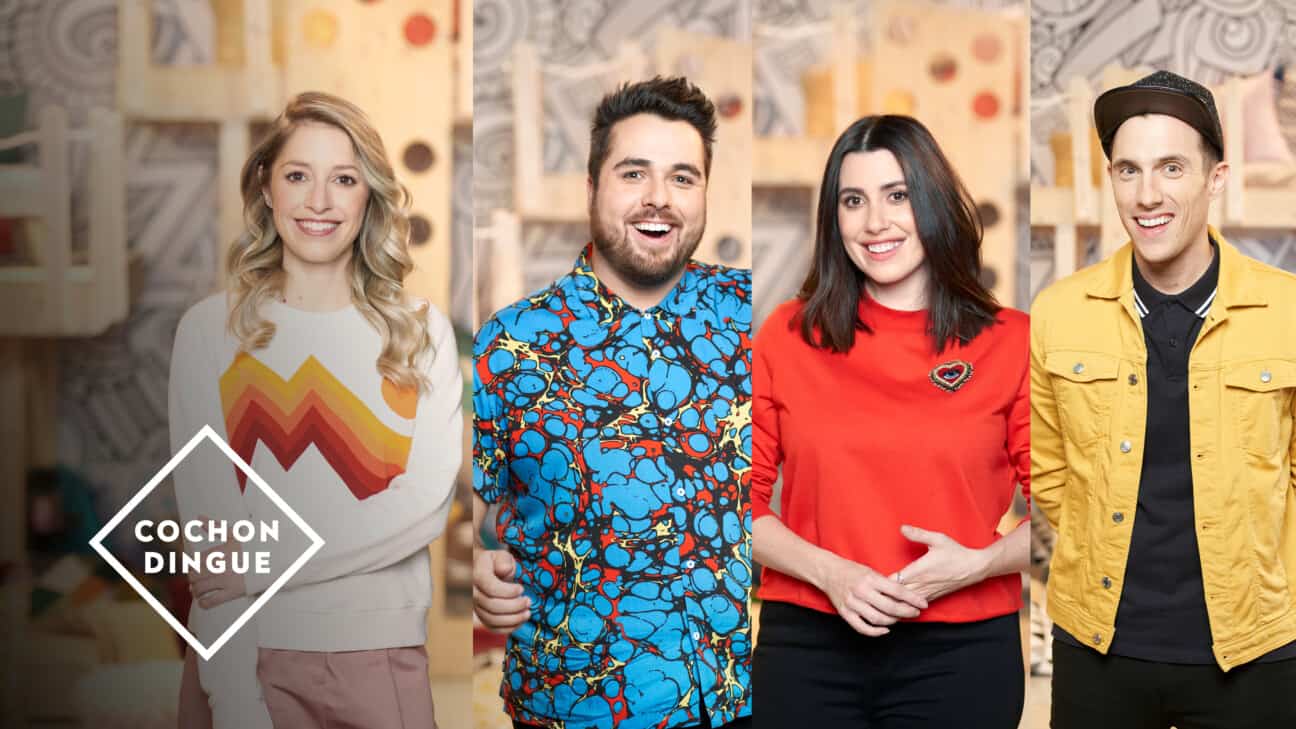 Cochon dingue
Learning with a touch of humour.
Cochon dingue is a children's magazine for kids ages 8 to 10.
The four wacky animators — Pascal Barriault, Valérie Chevalier, Pascal Morrissette and Marilou Morin — welcome youngsters to their creative space, where they work to feed the Wikidingue website, tackling a ton of subjects, like: Why is sleep important? Where does soap come from? Why do garbage cans smell?
In each episode, the team explores a new topic from every angle through reports, vlogs, educational articles and humorous skits.
One teammate, Neo the guinea pig, also contributes in his own way to each topic through findings and anecdotes drawn from his personal life.
Media Audience Profile
Families with Children
Environment
Family and Youth
Schedule
Monday to Friday, 11am
Air dates
Starting September 5, 2022
Watch