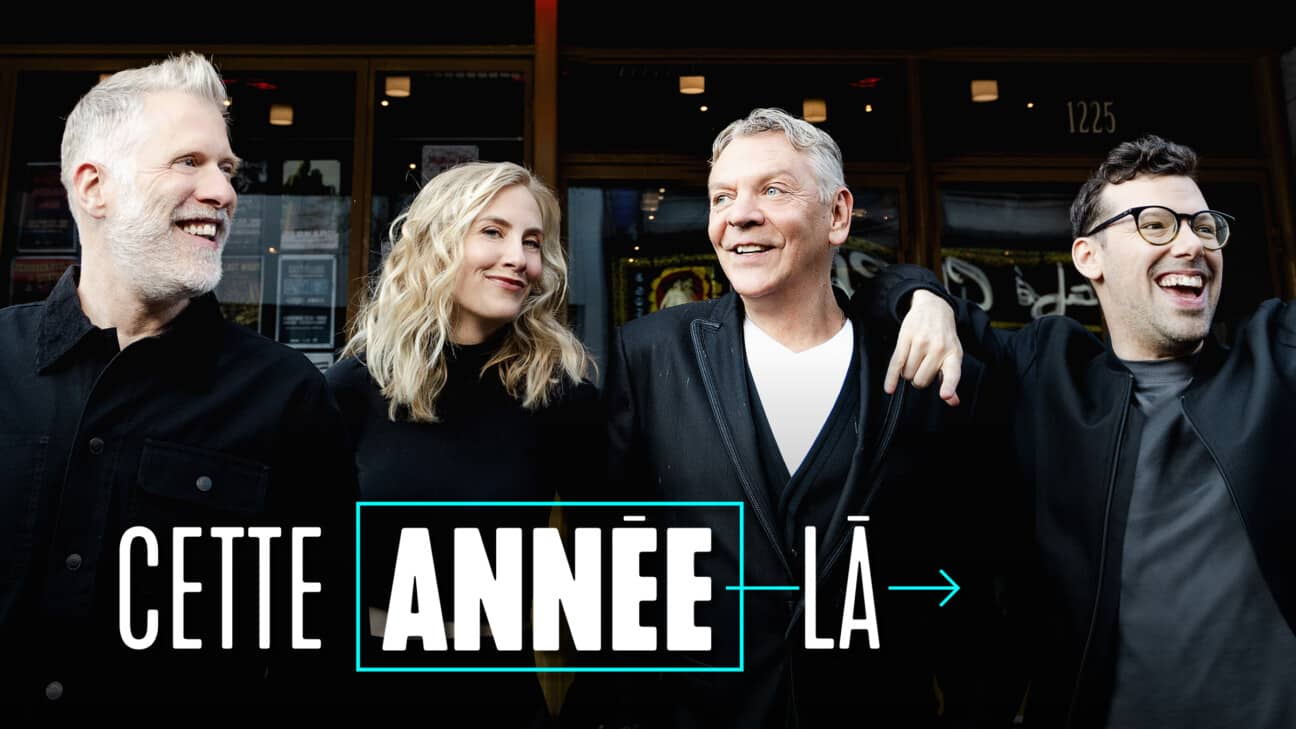 Cette année-là
A year of culture, seen differently.
Cette année-là is a major culture show set hosted by Marc Labrèche and his collaborators, Simon Boulerice, Émilie Perreault and Fred Savard.
Each week, based on a significant year in history, they revisit a cultural event of a previous era and compare it with today's yardstick. The hosts and their guests examine subjects that link the chosen year to what's hot in cultural circles right now.
A program where we discuss, question, remember, and most certainly do not take ourselves seriously. And we can't get enough of the hilarious celebrity impressions that have Internet viewers in stitches!
Media Audience Profile
Adults
Millenials
Higher Income
Environment
Service Magazine
Culture and Society
Schedule
Saturday, 8pm to 9pm
Air dates
NNouvelle saison Starting September 10, 2022
Hosted by
Marc Labrèche
Simon Boulerice
Émilie Perreault
Fred Savard
Watch